Colorado Congressman Jared Polis and his partner Marlon Reis announce that they are now the proud parents of an infant boy born today.
The couple's birth announcement says the boy's name is Caspian Julius. "Baby and parents are doing well," the announcement says, "baby has learned to cry already!"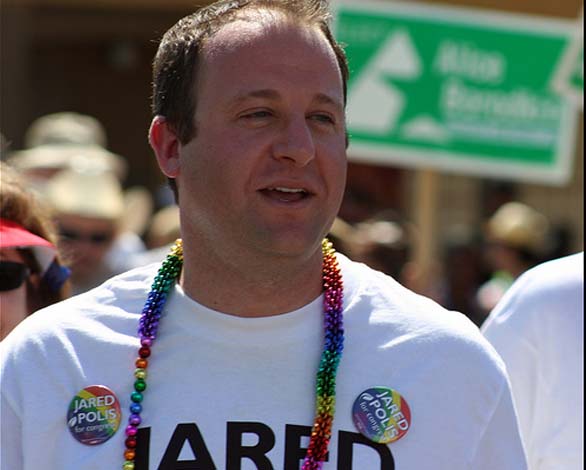 "No gifts please," the birth announcement says, "just nice thoughts for Caspian, humankind, the planet, and the universe!"
Here's to that, Caspian. Jared Polis became the first openly homosexual member of Congress to become a parent as he and his partner announced the birth of their son.
Proud: Gay parent Congressman Jared Polis
Polis also founded two charter schools for at-risk students. Polis has not revealed whether Caspian was adopted or conceived through a surrogate pregnancy.
Polis, who is serving his second term in office, is one of four openly gay members currently serving in Congress.