While his intimidating appearance and vicious hits on the field may lead one to believe that Troy Polamalu is a hardened football assassin, it seems that off the field, the all-pro safety definitely has a lighter side.
In a commercial for Head & Shoulders, a company for which Polamalu has done tremendous work in the past, the Steelers safety went to Madame Tussauds wax museum in Los Angeles and posed as himself -- then came to life after he was approached by an unknowing patron.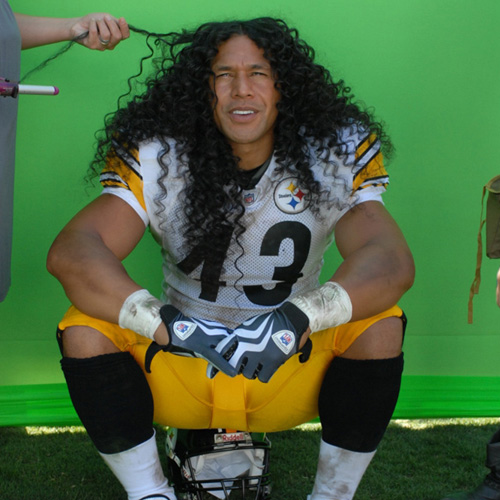 The reactions are about what you'd expect: shock, horror and touching his luscious hair.
The funny stunt got laughs all-around and showed off a lighter side of one of the most intimidating players in the league. All in all, it seems like when he's not hitting guys into next week, Troy Polamalu is a fairly affable guy.
Source :
http://www.huffingtonpost.com/2011/10/07/troy-polamalu-at-wax-museum_n_1000062.html