In late 2010, "Blood and Honey" caused an uproar with female war victims in Bosnia over rumors that the film portrayed a love story between a rapist and his victim.
Angelina Jolie is flexing her directorial and writing muscle in her debut film In The Land of Blood and Honey. It revolves around a Bosnian-Muslim woman and her Serbian man who are torn apart during the Bosnian war in 1992.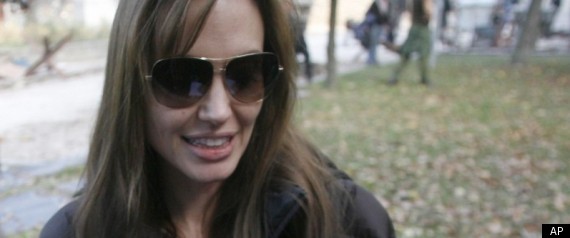 To aid in the film's authenticity, Jolie cast unknown Bosnia actors Rade Serbedzija, Zana Marjanovic and Goran Kostic, and had them shoot the entire film in English and Serbo-Croat languages simultaneously.
Getting the film to the big screen has not been easy for Jolie. The protest lead to the government minister canceling the film permit for Jolie in Bosnia, but she eventually got the film made.
Source :
http://www.thehdroom.com/news/Angelina-Jolies-Land-of-Blood-and-Honey-Trailer-Debuts/9722
http://latimesblogs.latimes.com/gossip/2011/10/angelina-jolie-movie-trailer-in-the-land-of-blood-and-honey-video.html