Singer Chynna Phillips didn't look too amused after learning that she was the fourth contestant to exit the dance floor on Tuesday night's "Dancing With the Stars" elimination.
Tony, on his part, was ever the gentleman in congratulating Phillips on her progress on the dance floor.
Fortunately for fellow limbo-dwellers Rob Kardashian and Nancy Grace, however, the Wilson Phillips singer was the only one who had a lapse of memory on Monday.
Kardashian, whose Clark Kent routine earned rave reviews from Carrie Ann Monday, looked visibly nervous as he awaited his fate. Derek Hough's sister Julianne also made a triumphant return to the dance floor with a few moves from "Footloose."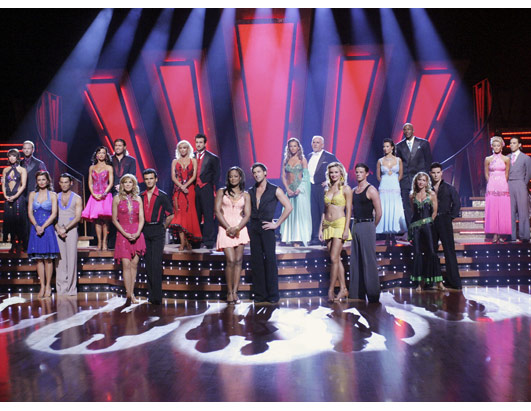 "I'm disappointed. I'm sad. Tony is amazing.
Source :
http://www.hollywoodlife.com/2011/10/11/dwts-results-recap-chynna-phillips-eliminated/
http://www.nydailynews.com/entertainment/tv/2011/10/12/2011-10-12_dancing_with_the_stars_week_4_elimination_chynna_phillips_cant_recover_from_weak.html