If there's one thing film critics agree on regarding the "Footloose" remake, directed by Craig Brewer ("Hustle & Flow") and starring Kenny Wormald in the role Kevin Bacon made famous in 1984, it's that the movie is very, very similar to the original.
Roger Ebert of the Chicago Sun-Times says 2011's "Footloose" is so similar to the original that he was tempted to reprint his review of that film. Ebert adds that Wormald doesn't have Bacon's charisma and concludes, "The film's message is: A bad movie, if faithfully remade, will produce another bad movie."
Ultimately, the film fails to strike the right balance between silly and sincere, Scott says, and "Somehow 'Footloose' never finds its rhythm."
It's a pop movie unafraid to be traditional, even cliched. LaSalle says the new version should appeal to new audiences and fans of the original.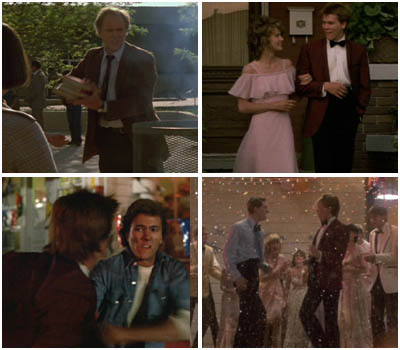 Kevin Bacon and Lori Singer starred in the original "Footloose" back in 1984. This time out, it's Julianne Hough and Kenny Wormald. Wormald's character finds himself attracted to the preacher's daughter, played by "Dancing With The Stars" alum Julianne Hough.
This "Footloose" stays surprisingly close to the original. Miles Teller is very good as a kid who can't dance but can deliver his dialogue. Wormald has a great dance number, sort of a showstopper. "Footloose" also features Dennis Quaid and Andie MacDowell.
Source :
http://abclocal.go.com/kabc/story?section=news/hollywood_wrap&id=8392790
http://latimesblogs.latimes.com/movies/2011/10/footloose-movie-reviews-critics.html