Amazon.com took the wraps off its Kindle Fire on Wednesday, tacking on a mass market-friendly $199 US price tag that poses a threat to the dominance of Apple Inc.'s iPad.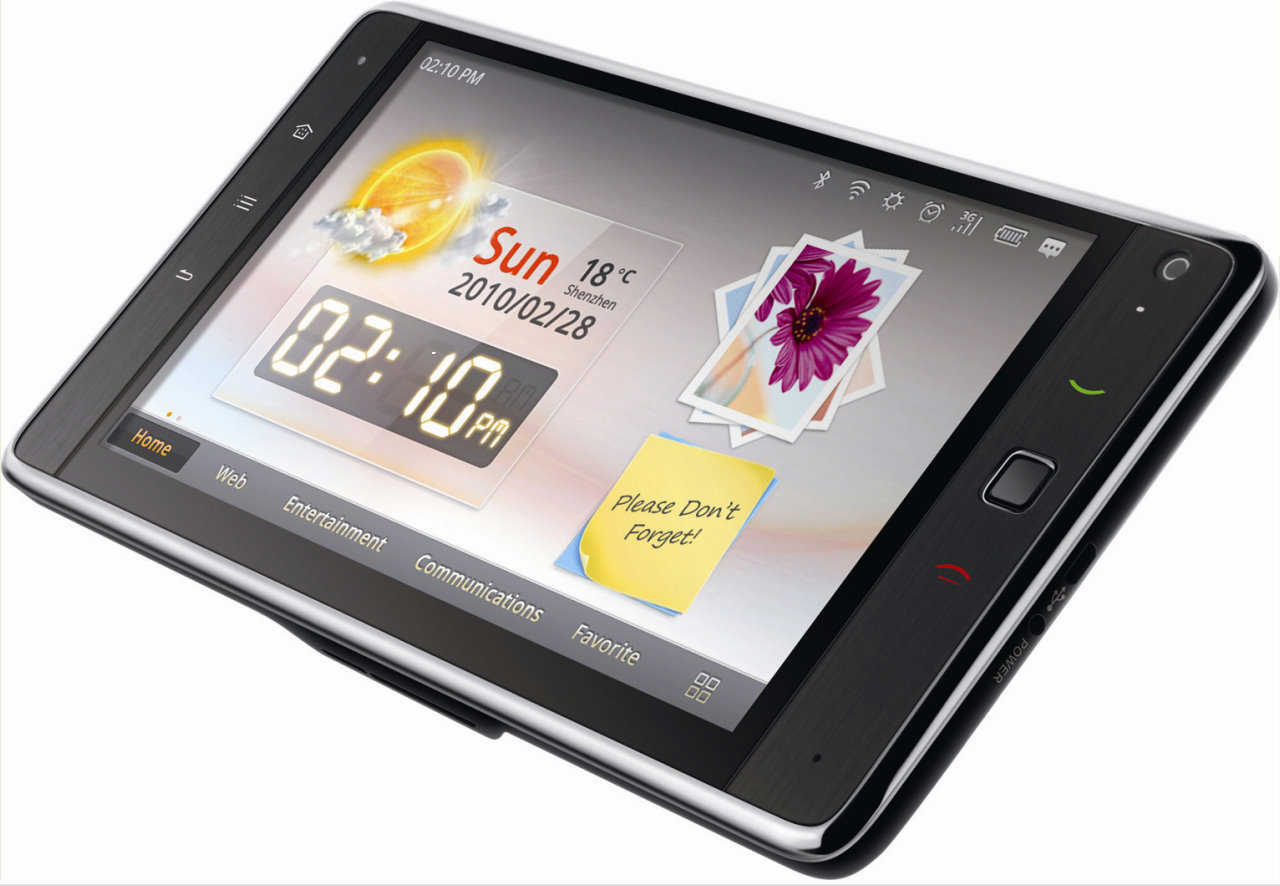 The Kindle Fire tablet has a seven-inch screen, free data storage over the Internet and a new web browser called Amazon Silk.
Amazon shares closed 2.5 per cent higher, while Barnes & Noble dropped 7.0 per cent. Analysts had expected Amazon's tablet to be priced around $250, roughly half the price of Apple's dominant iPad, which starts at $499. Breaking into a crowded tablet market will be difficult. As expected, Amazon (NASDAQ:AMZN) has launched its Kindle Fire tablet. Amazon offers 100,000 movies and TV shows through its instant streaming service. Amazon offers 950,000 e-books...through the Kindle Cloud service. Amazon also offers the Cloud Drive...to store music, videos, photos or documents, and the Cloud Player music streaming service.
[It] uses a new browser called "Amazon Silk," which taps Amazon's cloud computing services to render pages faster. Amazon's Kindle Fire may be based on Android, but it is not an "Android tablet". Amazon is performing astonishing jujitsu on Google.
Amazon will use its EC2 back end to pre-cache user web browsing. [W]hatever Amazon's motives...there is likely to be pushback if Amazon overuses the browsing data it is gathering.
Amazon is overcoming challenges to supply, channel, and partnerships. [Amazon] will be selling the Kindle Fire at its retail partners...in addition to Amazon.com. Amazon [has] overcome the challenges of co-branding with Google/Android...by not including any Google or Android branding whatsoever.
Amazon still lacks a convincing global strategy. At launch, the Kindle Fire will only be available in the US. Amazon.com Inc. unveiled the Kindle Fire tablet computer, the latest—and possibly biggest—challenger to Apple Inc.'s dominant iPad. Priced at $199, the Fire tablet has a 7-inch screen and can access Amazon's app store, streaming movies and TV shows, the company said. Can the Fire win some of iPad's market share?