Elisabetta Canalis
and Val Chmerkovskiy couldn't quite impress the judges with their routine. (Adam Taylor - ABC) GALLERY: Click the image above to view more photos from 'Dancing with the Stars.'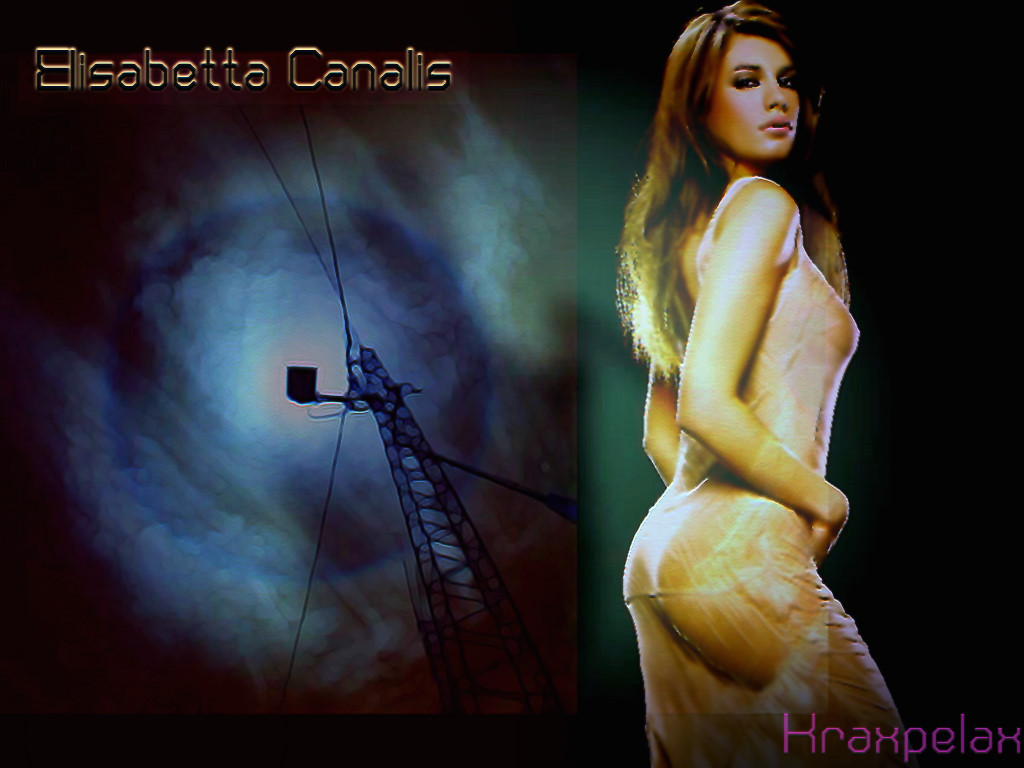 Have you recovered from all the buzz surrounding Nancy Grace's "Dancing With the Stars" wardrobe malfunction Monday night? Good. If you got your hopes up for any sort of controversy, you won't hear anything about it during the episode. Plus, Grace still insists that no malfunction occurred.
After a performance by the "DWTS" male pros, in which they surround a delighted Carrie Ann Inaba, Tom Bergeron and Brooke Burke Charvet get things started. We've got performances by the Script AND Demi Lovato, so there's no time to waste.
Flashback time: The judges bash David Arquette's jive, but we get another glimpse of this week's Adorable Coco Moment as David's daughter, Coco, sits with David's ex, Courteney Cox. Coco and Courteney assure David he did a great job. Meanwhile, Bruno tells Carson Kressley that his dance was terrible, or more accurately, like he was dancing on banana peels. Who's safe, thanks to the judge scores and America's votes?
Carson and Anna! David and Kym are in jeopardy. But what would we do without the Adorable Coco Moment of the week?
Ricki Lake, dressed again in her pink fringe, shakes it like a Polaroid picture to OutKast's "Hey Ya!" for a repeat performance of her jive with her partner, Derek, given that they were the high scorers of the night.
Now another way created to fill an hour of a results show that should really take 10 minutes — a tour of the show's "training crib," where all the dancers go to rehearse. Ricki Lake kicks off the tour with a look at the most coveted rehearsal space in the house, which is also very historical. It's the place where Kate Gosselin nearly drove Tony Dovolani to quit by just being Kate Gosselin, and it's where Hines Ward dropped his partner, Kym Johnson, on her head. Ah, memories.
Carson Kressley shows us a giant warehouse that contains all the past "DWTS" costumes. He finds former contestant Bristol Palin's gorilla costume and puts on the mask. "Smells like a tea party, still," he remarks.
After a performance from rock band The Script, we're back to the couples. The judges loved Kristin Cavallari's quickstep, and the judges were scandalized that J.R. Martinez performed a lift during a jive. Ricki Lake gets rave reviews for the best jive of the night.
Ricki and Derek are safe! Kristin and Mark are safe! J.R. and Karina are safe! How anti-climactic.
More stalling as all the contestants talk about how scary it is to be eliminated, followed by another professional dancer routine that involves lots of giant feathers and spinning. It's riveting for all the wrong reasons.
We go to Brooke in the Celebriquarium, who is asking the usual riveting questions. Rob Kardashian, are you starting to come out of your shell? Nancy Grace, did you think you would get a score of 8 from one of the judges? No queries about the wardrobe malfunction issue, which is probably for the best. Back to flashbacks from Monday: Carrie Ann pronounces Rob a better dancer than his sister, Kim Kardashian. The judges are impressed by Nancy Grace's quickstep. Chaz Bono can barely walk through his dance, and the low scores prove it.
Rob and Cheryl are safe! Nancy and Tristan are safe! Chaz and Lacey are in trouble.
But first, it's time for a highly dramatic performance courtesy of former Disney princess Demi Lovato, 19, who made headlines for her stint in rehab but seems to be making a career comeback. She sings her latest tune while dancers scale ladders and bleachers and then take flying leaps off of them.
Back to the remaining couples. Last night, the judges thought Chynna Phillips played it too safe, while seeming much more impressed with Elisabetta Canalis's attempt at a quickstep. Hope Solo almost tripped but avoided embarrassment and managed a decent score from the judges.
Chynna and Tony are safe! Hope and Maks are safe! That means Elisabetta and Val are in jeopardy.
It's David and Kym vs. Chaz and Lacey vs. Elisabetta and Val. Still safe out of those three? Chaz and Lacey, though it's unclear how Chaz's knees will hold up next week.
So that means the couple going home is ... Elisabetta and Val.
Poor Elisabetta never got past the whole "George Clooney's ex-girlfriend" thing, but she caused a lot of drama when she gave all kinds of attitude to her partner. And for that, we may actually miss her.
Source :
http://www.washingtonpost.com/blogs/tv-column/post/dancing-with-the-stars-elisabetta-canalis-says-goodbye/2011/09/27/gIQAvspi3K_blog.html