Lady Gaga implored her Little Monsters to take up the cause of bullying victim Jamey Rodemeyer, and they're delivering. 14-year-old Rodemeyer committed suicide last weekend, the latest gay teen to take his or her own life to escape social torture. An emotional Gaga asked Twitter followers to honor Rodemeyer's memory and fight to make extreme bullying a hate crime.
"The past days I've spent reflecting, crying, and yelling. Jamey Rodemeyer, 14 years old from Buffalo, NY, committed suicide last weekend because of gay bullying. Rodemeyer was a big fan of Lady Gaga, as seen from the last Twitter message of his life. In reaction to the tragic news of his death, Lady Gaga advocated for laws against bullying.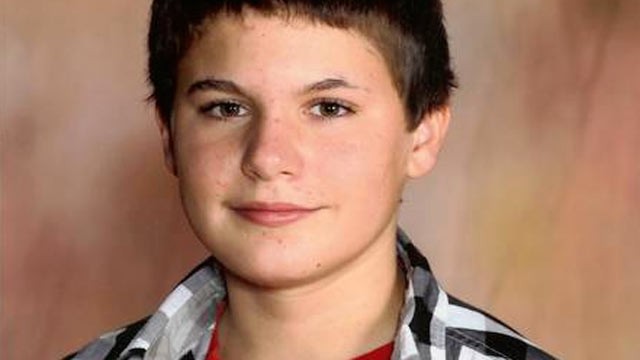 "Jamey Rodemeyer, 14 yrs old, took his life because of bullying. Bullying must become illegal. It is a hate crime," Lady Gaga tweeted on Wednesday. It is hard to feel love when cruelty takes someone's life." Tracy Rodemeyer told CBS News, "All the girls just loved him and they always defended him, but all the boys would say, 'Geez, you're such a girl. What are you, a girl? Rodemeyer pleaded on Facebook several weeks ago. Dan Savage, founder of the "It Gets Better" project" posted on his personal blog about the "sad" news of participant Jamey Rodemeyer taking his life.
"The point of the 'It Gets Better' project is to give kids like Jamey Rodemeyer hope for their futures. Jamey Rodemeyer will be buried on Saturday in a Lady Gaga t-shirt that reads "Born This Way," his mother said.
Jamey Rodemeyer, 14 yrs old, took his life because of bullying…Bullying must become be illegal. Thanks for showing so much support, GaGa! Stay strong, Rodemeyer family.